Leasing

If we find that your property has a reasonable amount of coal and is suitable for mining, you will be presented with a written agreement stating the approximate amount and value of your coal.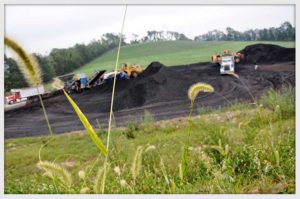 We'll also estimate for you how long it will take to mine the coal and the royalties that you'll be paid for its sale.
Landowners should understand that after mining, the land can be restored to its pre-mined condition or better. Whatever your final use for the land, our reclamation services can meet your needs. Get the most value out of your land holdings today.
Only an on-site inspection can determine the amount and value of coal you may have on your property. Private landowners should be aware of the full value of their land. Call a leasing representative today to discuss your needs at 724.282.2339 or 724.593.2625. We can also add site specific enhancements such as a pond, recreational ball field, or even prepare the land for commercial development.
Click here to contact us for more information about leasing opportunities.