Charities

The Juvenile Diabetes Research Foundation is the worldwide leader for research to cure type 1 diabetes. It sets the global agenda for diabetes research, and is the largest charitable funder and advocate of diabetes science worldwide.
The mission of JDRF is to find a cure for diabetes and its complications through the support of research. Type 1 diabetes is an autoimmune disease that strikes children and adults suddenly, and can be fatal. Until a cure is found, people with type 1 diabetes have to test their blood sugar and give themselves insulin injections multiple times or use a pump- each day, everyday of their lives. And even with that intensive care, insulin is not a cure for diabetes, nor does it prevent its eventual and devastating complications, which may include kidney failure, blindness, heart disease, stroke, and amputation.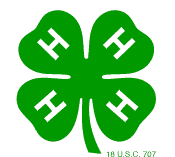 4-H empowers youth to reach their full potential working and learning in partnership with caring adults.
While activities focus mainly on the local 4-H Club, members may also participate in group activities and events such as fairs, trips, camping, teen leader trainings, fundraising, achievement programs and county, regional and state learning opportunities.
The Meals On Wheels Association of America
MOWAA is the oldest and largest national organization composed of and representing local, community-based Senior Nutrition Programs in all 50 U.S. states, as well as the U.S. Territories.
There are around 5,000 local Senior Nutrition Programs in the United States, which provide more than one million meals to seniors who need them every day.